Having received a few teacher gifts when I taught gymnastics, I try to come up with teacher gifts that aren't going to wind up in the teacher's next yardsale. Lotions, candles, etc...YUCK.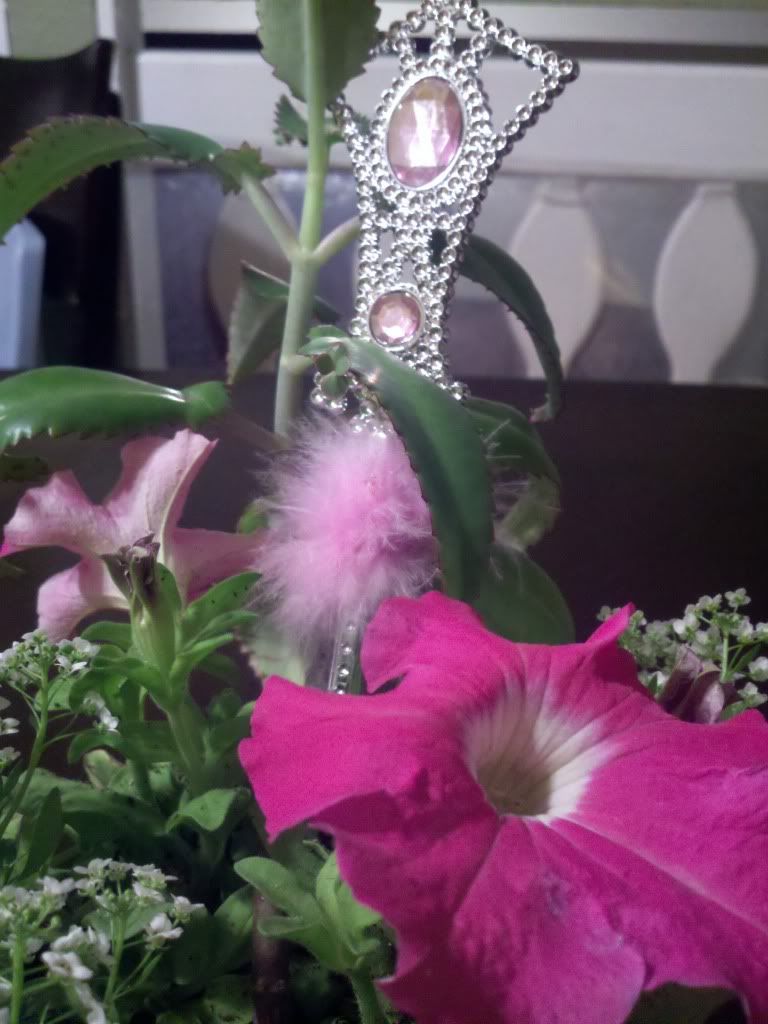 We had 3 teachers to shop for this year. At Christmas they all got coffee shop gift cards, enough to cover a fancy coffee AND a tip for their Barista. As I was buying those I saw someone had bought $1 gift certificates. Um, what's that supposed to cover? silly.
So for end of year gifts, I wanted to be cheap but special, and get the kids involved. I had an idea in my head of potted flowers in kid-decorated pots, but must give credit to my friend Lisa who brought the idea out of my head and into reality. We got Foamies bugs, flower pots, and cheap plant pot decor. For Sharkboy's two Preschool teachers I used some really cool plants from Hawaii. I forgot to take pictures of those. Lava Girl stuck on the bugs and I went back and hot glued them in place. We stuck in decorative mushrooms from Dollar General ($2) and potting soil I already had on hand, for a gift that cost about $5 but hopefully looked like they were worth more.
For Lava Girl's Ballet teacher it was going to be the same exact thing but then I wanted to make it more ballerina/princess-y, so added some pink flowers and white Alyssum and a pink magic want from Dollar General (our shopping options are limited around here), and it's an upgraded version of the first 2. I had forgotten to take pics of it till tonight when
Mama's A Mess
encouraged her readers to enter the
Pinkalicious Blog Party
at Frugalicious.